Matosinhos has a strong commitment in achieving circularity. It is part of the "Convent of Mayors" and the "Green City Accord" and takes part in several environmental networks, such as "Cities with Nature", "ATELIER" and "Eixo Atlântico". As part of the development of a Circularity Strategy for the Municipality of Matosinhos, the Department of Environment of the Municipality of Matosinhos promoted a set of actions that would allow the definition of guidelines for the promotion of a Circular Economy Strategy, which will materialize in the presentation of a Roadmap for Circularity. Aware that the Circular Economy covers different domains and axes of environmental intervention, it will be important in this approach that there is coherence and mobilization of different stakeholders in order to guarantee that the future plan for the municipality of Matosinhos preserves, values and secures its resources, promotes growth, creates jobs, reduces its CO2 emissions and, through local sharing networks, encourages local economic agents and citizens themselves to recycle and extend the lifespan of materials. Currently, the municipality of Matosinhos is engaging in an Urban Metabolism study of Matosinhos identifying the different waste streams existing in the municipality and projecting them into a regenerative system in which the input of resources, the production of waste and emissions and energy losses is minimized by slowing down, reducing and closing material and energy cycles.
Corredor Verde do Leça
"Corredor Verde do Leça" is an environmental and mobility project, with a strong cultural, economic, tourist and social nature, which will allow the landscape and environmental enhancement of the Leça river, and contribute to territorial cohesion, linking the coast to the interior, through a dedicated channel intended for the use of soft modes of transport. The Leça Valley Landscape Recovery Center is an initiative of the Municipality of Matosinhos that intends to promote the ecological restoration and value of the Leça valley. At the Leça Valley Landscape Recovery Center native trees and shrubs are produced to disperse along the Leça river, training is offered on the propagation and use of native species, and spaces are set up to demonstrate good agroforestry practices.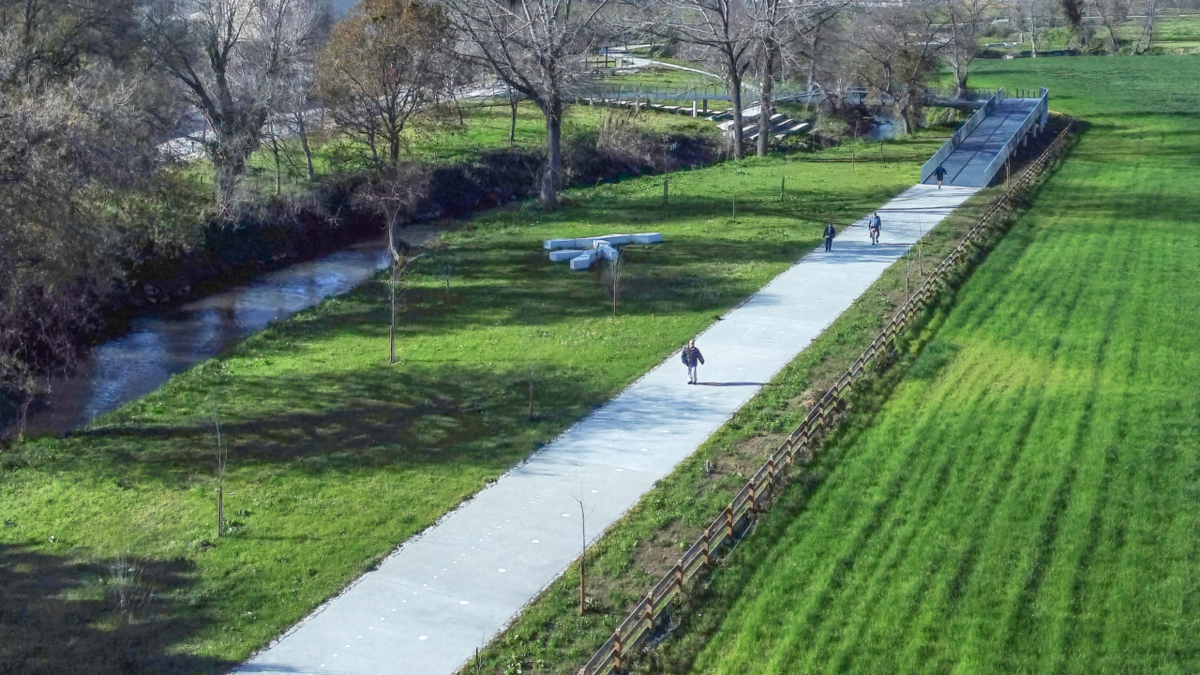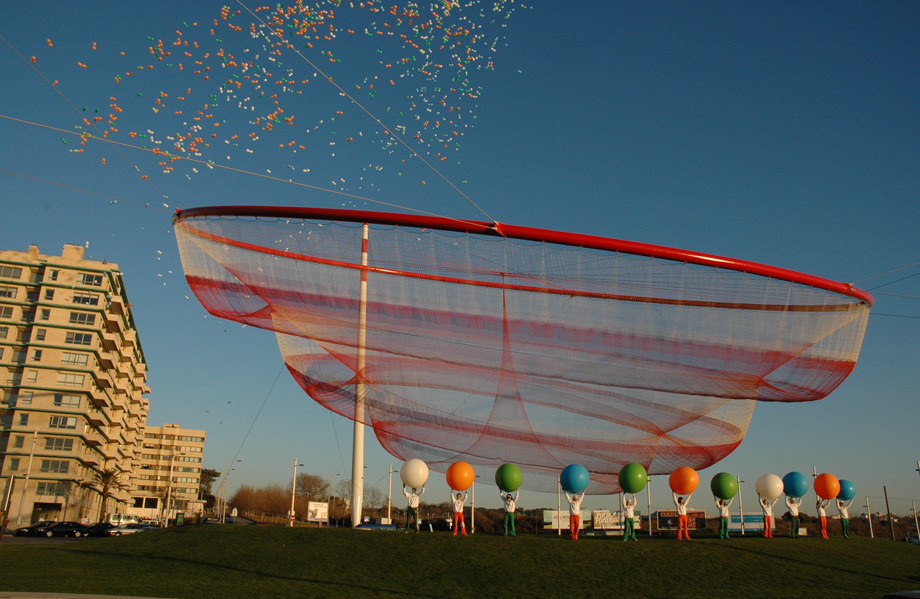 Reducing emissions
Matosinhos outlined the objective of reducing carbon emissions by 85% by 2030, thus anticipating the decarbonization target set for 2050. Energy rehabilitation of municipal buildings, housing complexes and public lighting, electrification of the municipal fleet, installation of electric chargers, advice on incentives for the rehabilitation of buildings and the production of renewable energy, promotion of electric mobility, incentive to the use of public transport, are just some of the measures (being) implemented or in progress. An example is Matosinhos Energy Hub, which provides a digital and physical one-stop shop, aiming to support citizens and housing management entities.