Since 2019, the city of Mechelen has the ambition to become a circular city by 2050, which resulted in a circular strategy. By 2030, the city wants to reduce the use of new resources by 50%. To achieve this goal it is currently stimulating circular entrepeneurship and consumption among citizens, businesses, financial institutions, knowledge institutions and other governance insitutions, as well as using its own business operations to accelerate the transition to the circular economy.
Building a circular city
Mechelen started to build the circular city on the basis of 6 strategic actions:
Valorizing waste and rest streams produced by different city departments or services
Integrating circularity within procurement procedures and facility management
Integrating circularity in building projects
Working together with partners to stimulate the development of circular business models and new products and services;
Developing an urban resource centre within the city centre;
Spreading the potential of the circular economy on the basis of storytelling and programming of events and workshops.
Mechelen believes that becoming a circular city is only realistic, if all of the city actors unite their forces to redesign the low-carbon economy.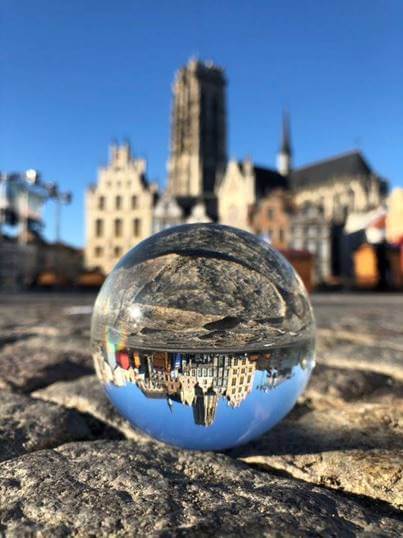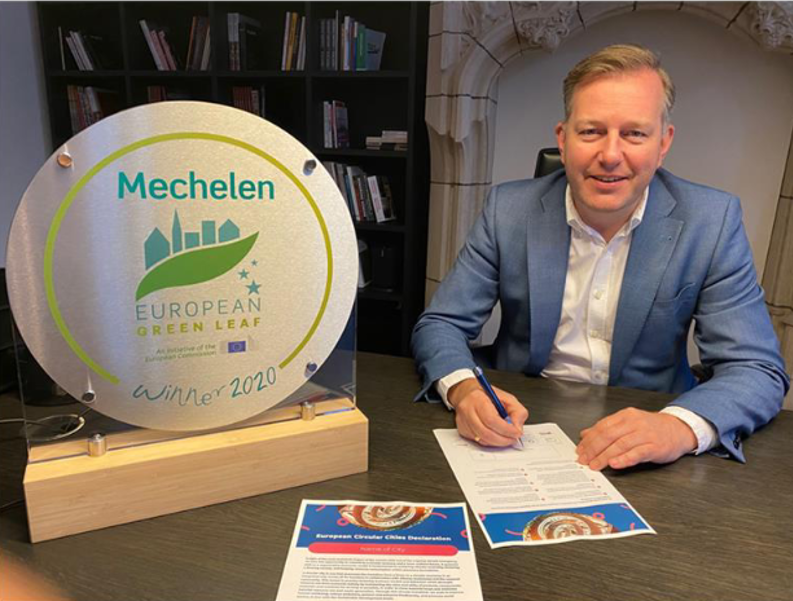 Green Leaf Award
Mechelen won the European Green Leaf Award in 2020. The jury recognised the city for its dedication to sustainable urban mobility, nature, biodiversity, sustainable land use, and waste and circular economy. The jury further noted that Mechelen's approach to biodiversity conservation and sustainable land use management is very coherent and well implemented, with clear objectives in the city's plans and strategies,